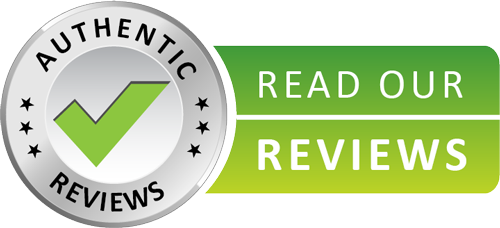 5 stars Karen S

Customer since 2010
Being under Dr. Bronner's care has changed my life for the better drastically.

I suffer from chronic pain as the result of a failed spinal fusion. When I first saw Dr. Bronner about 4/5 yrs ago I was still having to take morphine every day to manage my horrific pain. Dr. Bronner's PRP Injections have been literally a life saver. I no longer need continuous pain medication & on the days I do, I no longer have to take something as strong as Morphine and in Arpil 2012 I WAS ABLE TO RETURN TO MY CAREER!!!

My quality of life has tremendously improved over the last couple of years and there is no doubt that it is a direct result of the treatment Dr. Bronner not only offers, but does to perfection.

Dr. Bronner is NOT in the medical field to make money. He is a true healer & helping people feel better & do better is his passion.



Cristi C Customer since 2011

Always Friendly, Doctor Bronner is always willing to answer any concerns and is willing to assist and work with your doctors to get to a solution for you.
5 stars Cristiona C Customer since 2013
Dr, Boaz is great.
5 stars Anonymous Verified customer
Great front office staff and Dr. Boaz is great at connecting with his clients. Most of all, he asks very thorough questions to identify problem areas for his patients.
5 stars Craig C Customer since 2012
Getting smarter every time we talk is just one of the many reasons I enjoy your care, finally actually getting better is the best one.

Thanks so much!
5 stars Anonymous Verified customer
I began a series of micronutrient IV therapies at Dr. Bronner's urging and the results have been stunning (I have to admit, I was reluctant!). Two days after the first treatment, my brain fog was completely gone and I felt like I was getting more oxygen. After several weeks, my blood pressure went down substantially. I feel alive and energized in a way that I haven't in so long, stronger and more present.

How wonderful that we live in a time and place where science can provide a clear picture of your nutritional deficiencies, and a doctor who is not beholden to big pharma can provide your body with the simplest building blocks with which it can repair itself. This is why I'm a huge advocate of naturopathic/integrative medicine in general, and Dr. Bron in particular!
5 stars Jill H Customer since 2010
Doc Bron knows his stuff and really cares about his clients. He has helped me immensely, after traditional medical advice had been unsuccessful.
5 stars Anonymous Verified customer
As always, consistently excellent customer service and accurate, knowlegeable information. Dr. Bronner always takes the time to understand my concerns and finds the necessary solutions. He has wonderful and capable staff and cutting edge treatments. This is a necessary part of anyone's health care regime.
5 stars Michele S Customer since 2011
I always receive excellent care with Dr. Bronner. He deeply cares about his patients! Dr. Bronner also continues with his education so he knows all the latest medical information that is available. He is someone you definitely want for a physican.
5 stars Anonymous Verified customer
Dr. Handwerger is absolutely stellar when it comes to getting patients what they need! After working with other physicians for the the better part of 12 months with absolutely no results, I found Integrative Health Solutions.

Dr. Handwerger makes you feel right at home - treating his patients like he would treat his own family. With me, he cut right to the chase, had open ears with everything I had to say regarding my personal well being in regard to my condition, and immediately tended to my medical needs to get me back "up to speed".

I could not be more happy and thankful for Dr Handwerger and his team. I highly recommend Integrative Health Solutions!!
5 stars Michael O Customer since 2013
Initial visit was great. Dr Bronner seems to really care about the needs and well being of his patients. Very happy
5 stars Anonymous Verified customer
as always excellent healthcare with a caring attitude.
5 stars Scott C Customer since 2012
Doc Bron is an amazing Doctor; you know that he cares about you as a person and that he is doing the best for you. I would recommend him to anyone.
5 stars Gregory C Customer since 2013
Doc Bron is one in a million. He "gets" it. I have been to and used healers all over the world and work only with the best. He is in the A-Team. I am already spreading the word through my network and so far one friend is booked in to see him. More will follow I know!
5 stars Alyssa B Customer since 2009
We went to Doc Bron to help my learning disabled daughter's short attention span. I wasn't fond all the Stimulant medications for ADD and didn't want to even try them after reading about all the side effect.

He was thorough in getting us the tools to have her blood, urine and saliva samples throughout an entire day. Once those results were in, he offered some natural sprays and supplements which really improved her attention span and really her life. Since Doc Bron, she is more focused with less frustration and just a better overall attitude.

He has made our daughter's life easier which is a postive!! Thanks Doc Bron
5 stars Terry K Customer since 2013
Wonderful staff. Friendly, quick, answers questions.
5 stars Tanya D Customer since 2013
I was promptly addressed and seen by Michael. Excellent visit!
5 stars Anonymous Verified customer
Awesome!
5 stars Beth B Customer since 2012
Doc Bron is the best!

I have received great personal care and have referred several patients who are also thrilled with the level of care.
5 stars Rae P Customer since 2008
Great Service!!
5 stars Pamela C Customer since 2013
The services provided by the good Doctor and his staff are cutting edge based on the latest research. It's not everyday that you find Doctors of the calibre of Dr. Bronner. Everyone is knowledgeable, responsible and welcoming to the patients. I was provided excellent information and treatments regarding my health concerns and I am relieved to have found Dr. Bronner with his extensive knowledge in patient health while providing an excellent staff that follows through for the patients.
5 stars Debby B Customer since 2013
I have never....in my LIFE...had a doctor who spent so much time with me and who has made me feel like the most important patient he's ever had. He asked all the right questions and has gotten me on the road to feeling myself again. I LOVE Dr. Bronn and have been singing his praises to all my friends!!!!
4 stars Anonymous Verified customer
Dr. Bronner and his staff are great. It was the first doctor that has taken a 360 degree view of my health from every aspect. Dr. Bronner is up on every new procedure and technology to keep you active, young and healthy.
5 stars Shannon L Customer since 2013
I appreciate that the Dr. cared that:

I *couldn't sleep, * gained a mess'o weight, *had no energy, *was losing my vocab., and *had food issues.

My regular Dr.-----did not care at all----------, at all. Also, he drew my blood that day, ordered tests, and delivered hormones to me immediately.....................thank goodness. Shannon L.
5 stars Julie S Customer since 2010
The service was courteous and Friednly.

I received my RX order within 2 days.
5 stars Petrina R Customer since 2013
Dr. Bronner and his staff are very knowledgable and courtesy. I will continue to be a client and refer people.
5 stars Anonymous Verified customer
Warm, friendly and attentive service as always. All of the staff have incredible knowledge and patience with all of my questions. I enjoy my experience as I am growing in my knowledge of my own personal health care.
5 stars Wilson M Customer since 2010
Doc Bron is always looking for the cause of health anomalies seeking to return the body to a proper balance. If you are tired of the pill pushers who treat symptoms only, Doc Bron is the man to see. That's what I finally did and it has made all the difference. I feel better now at 70yrs. than at any other time in the last 20 years.
5 stars Kim R Customer since 2011
My life was a complete ruin by the time I found this practice. To make a long story short, after years of trying (and failing) to get some sort of help from my HMO and a private endocrinology clinic, I decided to try a naturopath. Doc Bron has been so helpful--I feel like I'm on my way back to genuine health as we work out my various metabolic issues. If you want a doctor who will be your ally in recovering or maintaining your health, look no further.
5 stars Denise G Customer since 2013
Dr. B is really attentive and intuitive. He has helped me to gain energy and peace. I highly recommend just making an appointment and listening to what he has to say.
5 stars Andrea M Customer since 2010
Dr. Bronner is always pleasant and helpful with all my medical needs, cares about my entire being and always makes me feel like I am the only one that matters at the time. He is smart and courteous and FUN. I recommend Dr. Bronner to all my friends and family!
5 stars Lindsey B Customer since 2012
Love the energy there. I feel so comfortable working with Doc Bron...
5 stars Michael A Customer since 2008
great attitude, knowledge and products. everyone I have sent to you has had a great and healthy experience.
5 stars Heather S Customer since 2011
Doc Bronner is the absolute best doc in town. He spends time, listens, is friendly and really cares. You never feel rushed in and out. His practice feels more like a family than a traditional doctors office.

He also looks at ALL ways to treat a health issue. An integrative health doctor at his best!
5 stars Mary G Customer since 2011
I came to Dr. Bronner in the worst way. Years of bad doctors and bad medicine. At the time I saw him I was going to the ER five times a month with symptoms of undiagnosed Hashimotos and thyroid storms. And ER doctor told me while grabbing my hand to find a different doctor as my old one was killing me. In one month after seeing Dr. Bronner I was a new person. One year later I am thriving. Gone are my trips to the ER. I am now EN free, my labs are normal (Dr. Bronner normal) and my moon face has disappeared and I can see the woman I once was 15 years ago. I unequivocally recommend him as one of the leading doctors that treat autoimmune issues that most doctors can't treat. You will be healthier, happier and live longer with this caring man and his fabulous team.